Watercolour, ink and digital illustrations
for books, prints, cards and gifts.
Based in the beautiful county of Northumberland and working from my home in the market town of Morpeth, I specialise in whimsical animal, floral and portrait work – which offers my clients artwork full of personality with a wide appeal.
Bespoke artwork, made with love...
I take inspiration from my lifelong love of children's literature and my own experiences as a busy Mam and a dedicated Primary School Teacher. Every one of my unique designs is crafted in my home studio - with love and affection painted into each and every design.
Over the last year, the support for small businesses has been incredible. I cannot thank you enough for shopping small, shopping handmade and for supporting local through the tough times. I have been continually developing my range of cards, gifts and prints in the background, why not check them out in my Etsy store...
"The most treasured heirlooms are the sweet memories of family"
Bespoke artwork, accessible to all...
My prints, cards and gifts make original artwork full of character, accessible to all and I pride myself on excellent customer service and communication whenever someone purchases from me. I offer a wide range of personalisation options, including full commissions for unique family portraits and special occasion pictures. Get in touch to discuess your dream project...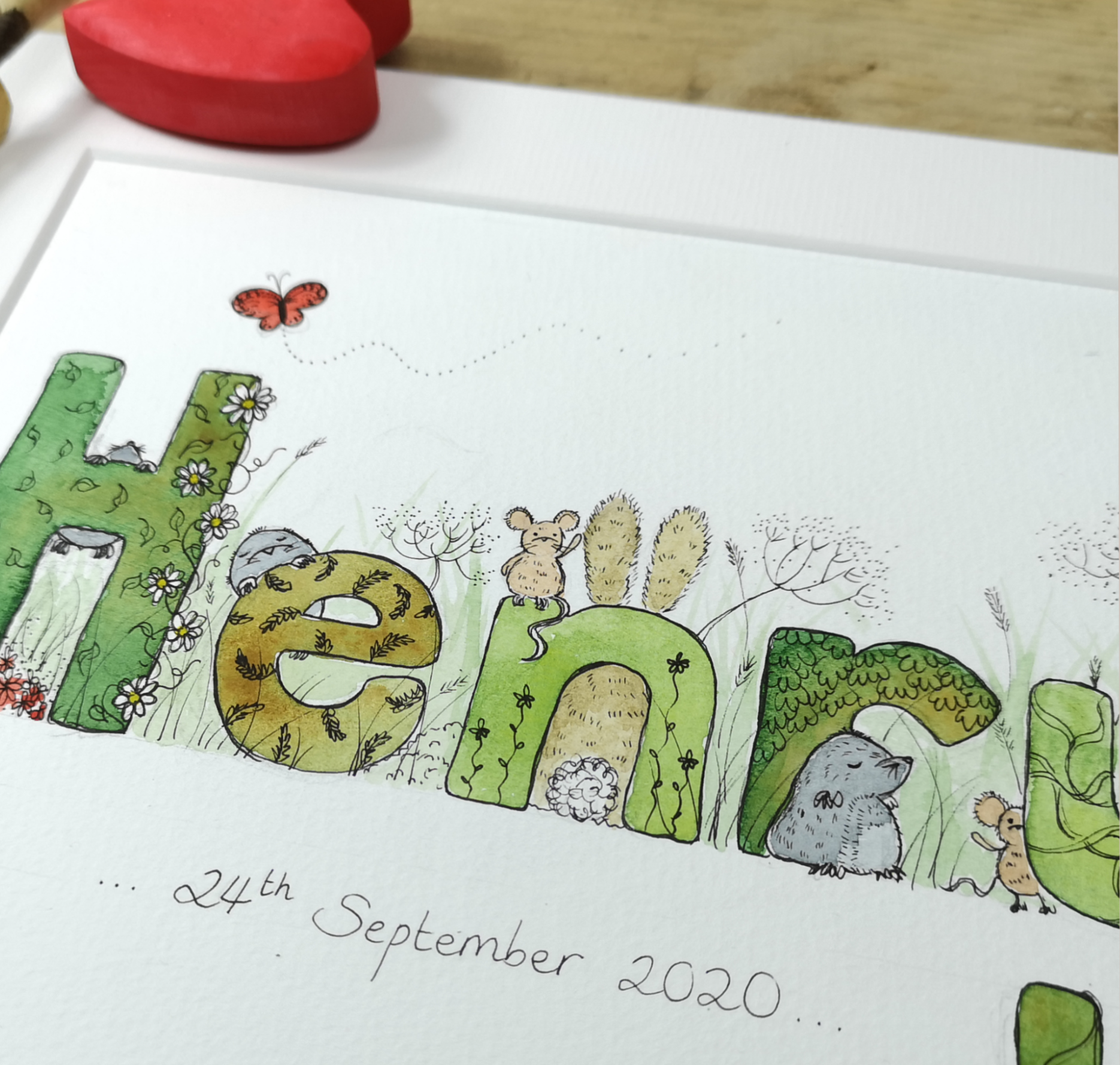 Illustrated Names
Using the highest quality materials and creating each design with a custom colour palette, my bespoke illustrated names are so popular as keepsake gifts.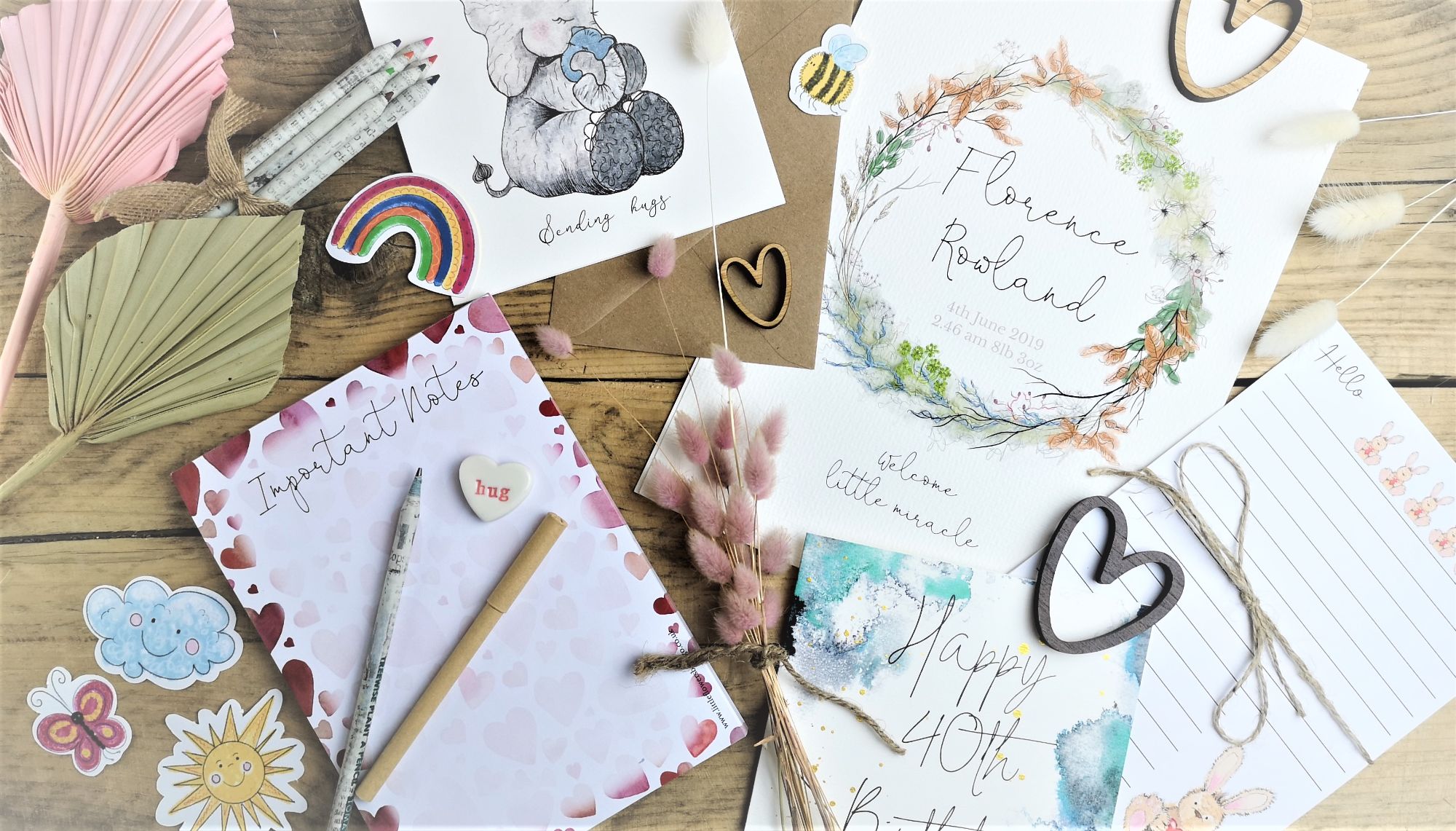 Prints, Cards & Gifts
If you are looking for a unique print or greetings card that you won't find anywhere else then these designs will be right up your street! Browse the range and shop via Etsy
Children's Book Illustrations
From traditional watercolours to digital artwork creations, I am proud to collaborate with authors, working together to bring projects to life and create bestsellers!
Bespoke Illustration Services
When working alongside authors and publishers, I can adapt to the clients needs and produce physical or digital artwork. I develop strong relationships with my clients in order to fully realise their ideas and capture their words and imaginings through initial sketches. Each stage of the illustrating process is communicated. I offer confidence in the result and realistic timescales.
Spending time on my own artwork has helped me to find a space for calm in a busy world. This realisation led me to develop Little Flowers Creative Space, an opportunity for families to attend regular workshops together in order to learn a new creative skill and build confidence. This year's unusual circumstances have meant that physical workshops were no longer possible so it was important for me to find different ways to nurture and encourage creativity in a simple and achievable way.
Over on Facebook, my Creative Space group has become a daily feed of ideas, photos, videos and shared art and craft inspiration for families to try at home. The emphasis is always on trying something different or attempting a familiar skill in a new way. I try to provide ideas that use readily available resources so that families don't need to spend lots of money, just invest quality time!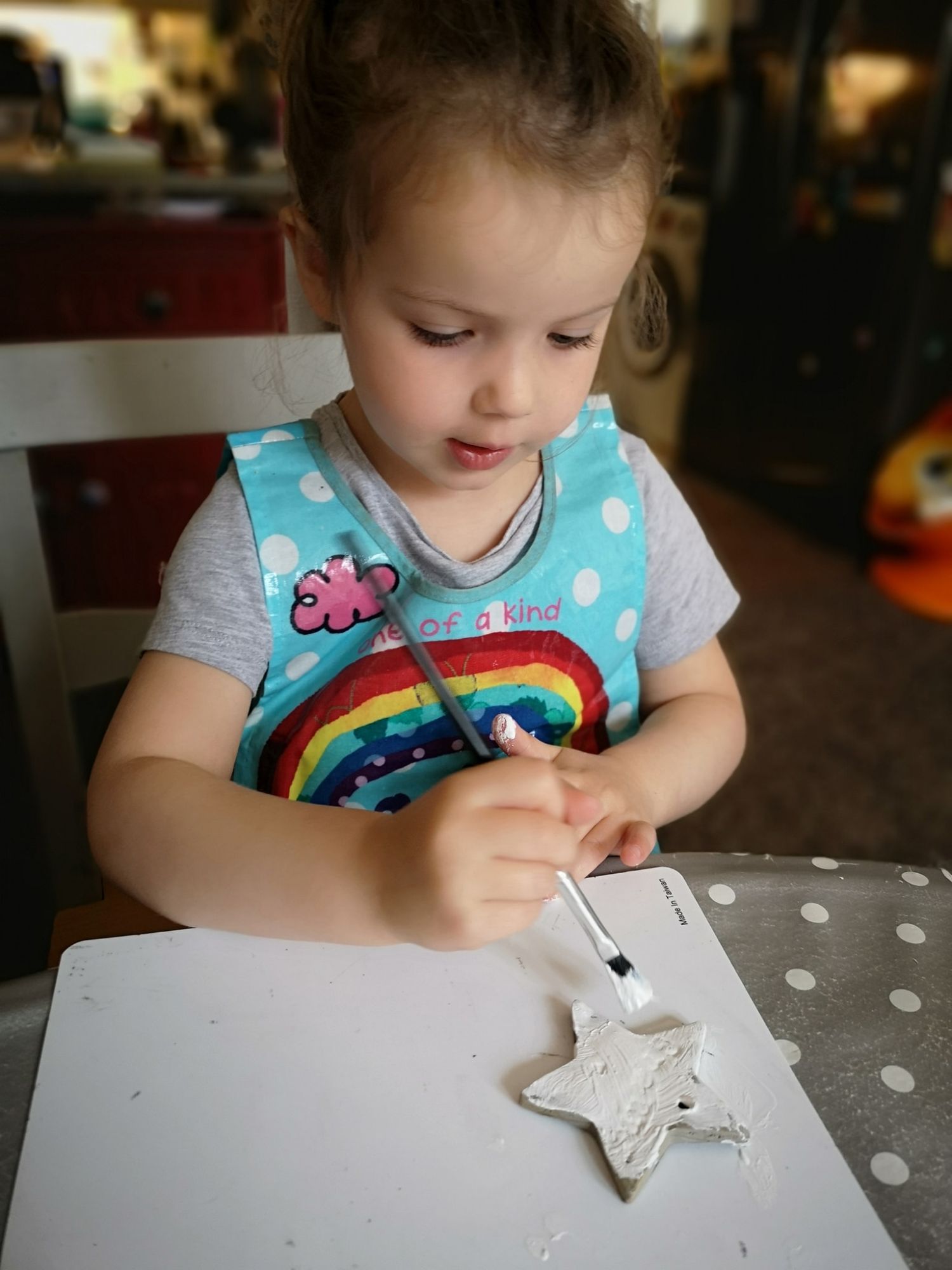 I wanted to offer affordable art resources and craft kits so that the many families shopping online could find eco-friendly equipment to complement their creativity at home. I am delighted to now be working with Treewise (who create recycled newspaper pencils) and Stib, who are an award winning UK company that have developed affirmation pencils for children.
Having worked in schools for the last 20 years, I firmly believe that creativity provides children and young people with an essential outlet and provides a way to communicate and be present. Now more than ever, our children and young people need opportunities to share their feelings and talk about their experiences – being creative can be an important part of that journey.
I aim to respond to all messages within 48 hours!
I post every day on the 'gram with my latest designs and commissions
Join our Creative Spaces Facebook group
Regular inspiration on activities to get your family engaging in creative activities!
Packed with inspiration, follow me on Pinterest for illustrations and design styles
If you have a specifc design or commission you would like to discuss or need to attach a file then email me!
Thank you for submitting the contact form.
Little Flowers Sustainability Pledge
Here at Little Flowers we are passionate about being sustainable and protecting the planet for future generations. As well as using recycled materials where possible and ethically produced products, we are proud to also support the climate positive organisation Ecologie. Every time you shop with Little Flowers By Sligo you are helping to plant trees and invest in ecological projects which benefit our environment!