A Guide to Creating the Perfect Baby Shower
Posted on
A trend that initially started in the United States, baby showers, are now all the rage in the UK. As a mum-to-be, a baby shower brings the opportunity to ask friends and family with children for advice. A baby shower can also give you the chance to relax and enjoy yourself before the baby arrives and of course, loved ones can bring their gifts for the new baby. As with any party, planning is key and this guide includes my top tips for creating the perfect baby shower.
Deciding the Date for your Perfect Baby Shower
The first step when creating your perfect baby shower is to decide on a date. Baby showers tend to be held when the mum-to-be is over seven months pregnant, which gives you plenty of time to decide on the perfect date. Saturday and Sunday afternoons are the most common days of the week for baby showers.
Although having your baby shower before your birth is the norm, your perfect baby shower can be held either before or after the birth - there are advantages to both. So really it is up to you and what you feel will be best for you and your baby. Having your baby shower before your birth will give you a chance to relax and get some moral support at a time when you might be needing some extra comfort. Whereas having your baby shower after the birth can double up as a meet-the-baby party.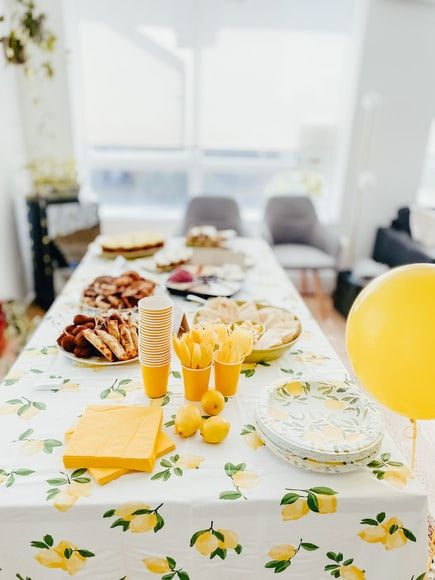 Creating the Perfect Baby Shower - Know the Numbers
Once you have decided on the date of your baby shower, there are a couple of other numbers you need to consider - the guest list and budget. Writing a guest list is so important because you don't want the numbers to get out of hand or to have no idea how many people will be attending. The number of people on your guest list may be affected by your budget and I recommend setting a hard budget for how much you want to spend. Having a budget is important because even though your perfect baby shower is a special occasion, you don't want it to be dampened by running out of money and having to eat into your budget for when your baby arrives.
Finding a Venue for your Perfect Baby Shower
Baby showers can be anything from a relaxed get-together with friends at your house to a full-on party held in a special venue. After you have set your budget, the next step is to decide how formal you want your baby shower to be. When choosing a venue, don't forget to plan refreshments for your guests. The refreshments for your baby shower can be anything from tasty snacks and cakes to a full meal. If you are looking for low-key venue inspiration, cafes can be the perfect location for a baby shower and the only planning required is to book a table big enough - sorted!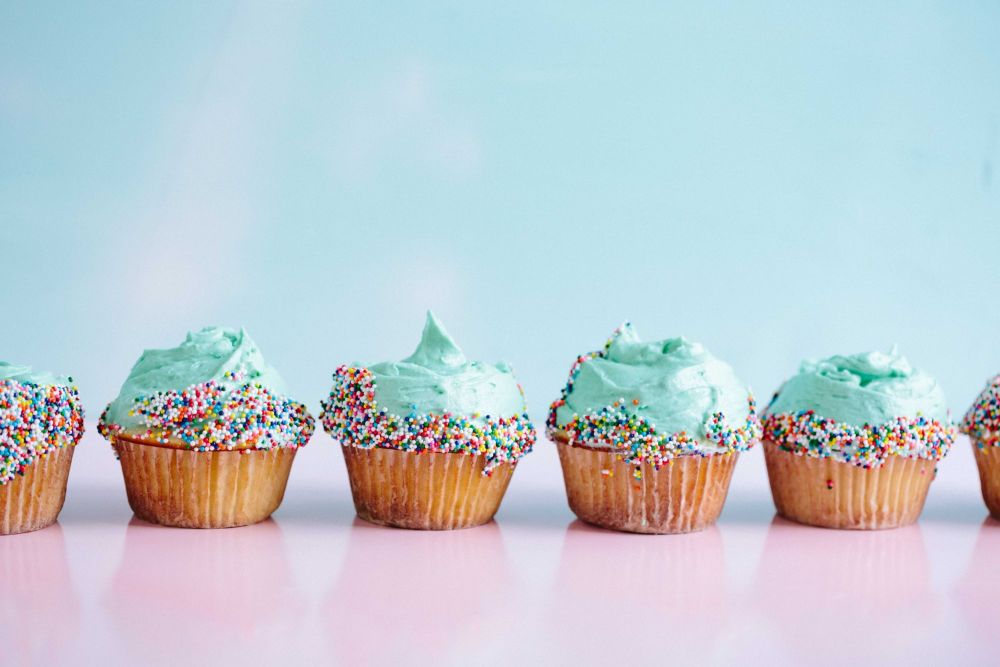 With the date, guest list and venue confirmed, it is time to send your baby shower invitations. Pampers recommend that you send your invitations six weeks before your baby shower to allow guests enough time to buy presents and for you to plan the party, but it is not too far away in terms of your pregnancy.
The Extra Special Touches for Creating the Perfect Baby Shower
After you have sorted all of the practical details for your baby shower, you can move onto the fun bit - the extra special touches. Let your guests know what they are celebrating by choosing some fitting decorations for your chosen venue. To reduce waste (and save money), instead of purchasing items purely as baby shower decor, why not opt for pieces your baby can enjoy once they are born. For example, our Children's Bunny Cushions are a lovely touch at any baby shower and the perfect addition to your nursery once your baby is born. If you have decided on a name for your little one, an illustration of their name is another lovely personal addition to your baby shower that then becomes a decoration for your baby's bedroom.
Baby shower games can be another extra special touch that you could incorporate into your party. Organising games can be a nice way to spend some of the time and will keep your guests entertained. For more inspiration, take a look at these 40 fun baby shower games.
Top Tips for Creating the Perfect Baby Shower
Becoming a mum-to-be is such an exciting time and having a baby shower is a lovely way to share your joy and excitement with friends and family. As well as giving you a chance to relax, your baby shower will also allow your loved ones to feel part of your pregnancy and bring gifts for your new baby. If you want to be really organised when creating the perfect baby shower, get some thank you cards in advance, so that they are ready to send to loved ones after your party - browse our range of thank you cards here.
There is no one way to create the perfect baby shower so don't put too much pressure on yourself and remember that having a baby shower is all about having fun!