The ultimate baby shower gift list for 2022
Posted on
So you are on the hunt for the perfect baby shower gift with no clue where to start - worry no more! I have compiled a list of the ultimate baby shower gifts to help you navigate through endless options and ads. With so much choice available it is hard to know what to get and to find the perfect balance between useful and thoughtful gifts.
It helps to think about your relationship with the parent and how you can find the perfect gift that suits their personal wants and needs, to help you narrow down your search. A growing trend in recent years has been baby shower gifts that aren't just for the baby, they are for the parents too!
5 Ultimate baby shower gifts for the baby
When buying for the baby, it is always best to stick to something either practical or cute - or better yet, both. If mum-to-be has not already made a list of what she wants or needs, check out our recommendations below!
Wall decor for the nursery can be a sweet gift that is not only functional but personalised as well like this Fairy Themed Girl's Bedroom Wall Decor which is designed and painted from scratch. Bespoke Rainbow Nursery Art is another option, which will help the new family start making their house a home and it even comes in compostable packaging!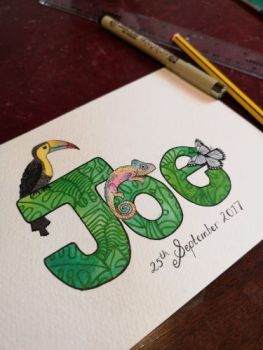 Baby Keepsake Boxes are really useful for keeping your important items safe. Whether it's birth certificates, photos or records like the baby's weight and handprints, a keepsake box is the perfect place to keep your memories so that you can cherish them forever.
Next on the baby shower gift list are personalised gifts, such as this Fingerprint Keepsake Brown Bunny Print, which makes the perfect record of the baby shower.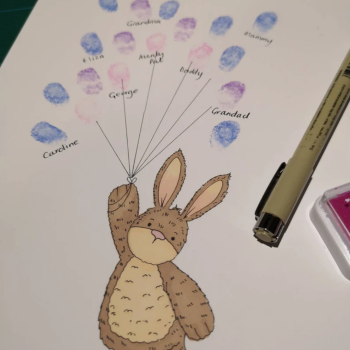 For a baby shower where you might not know the parents as well, it is always a good idea to focus on the essentials such as this Babyblooms personalised baby bathrobe with Luxury Hooded Baby Towels

Finding a gift that is not just functional but adorable as well is essential! A cute reusable baby dribble bib like this Safari Spot Print Baby Dribble Bib Multipack is really useful and you can pick a pattern that matches the personality of the family. Help mum put her baby to sleep with a beautiful Organic Muslin Cotton Swaddle Blanket which makes for a great gift with multiple uses and lots of adorable designs!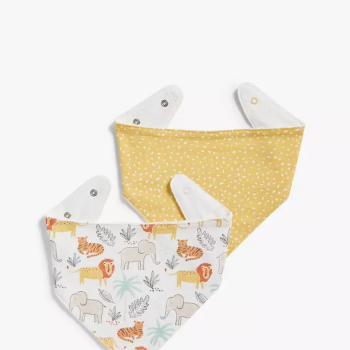 5 Ultimate baby shower gifts for mum
Many people will probably focus on the baby, so it can be nice to make sure the parents are not forgotten! Why not get the mum something she can use not only once the baby arrives but also before and after? We all know that self-care is hard to come by for mums which is why your pampering gift will be much appreciated during such a difficult time.
It can be hard for mums to feel stylish whilst chasing the little ones around but over at KeriKit England they have the perfect baby changing bags. Our favourite is this Joy XL Texas Tan Leather Backpack, it's not only functional and sustainable but fashionable as well!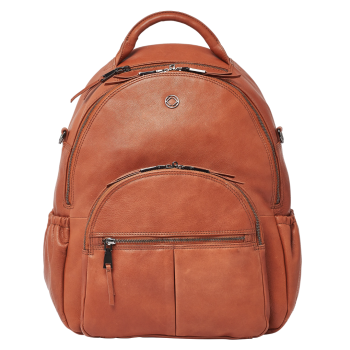 Presents that help new parents feel less stressed and sleep-deprived so that they can enjoy more time with their little ones are always a good idea. You can never go wrong with a bath set and pampering gifts, like an eco-friendly Lush Deep Sleep Bath Bomb Set sure to help mum-to-be unwind. This classic Body Shop Honey and Milk Duo also makes a great addition to your main gift especially if your main gift is for the baby.
Why not help the parents with the baby shower event itself and gift them something to help them remember this special occasion forever with this Fingerprint Hedgehog Guest Book Print handmade and personalised! You could give mum a great way to let everyone greet the new baby with a Personalised Birth Announcement Sign that they can keep forever.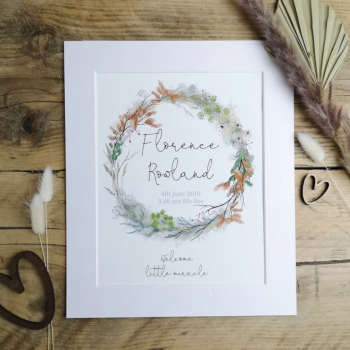 Mood lights with cry sensors are a godsend for new mums! Ollie the Owl Rechargeable Light and Sound Sleep Aid is adorable as a cuddly toy or a soft lamp. When the sleep-aid hears a baby crying it will automatically play soothing sounds to get the baby sleeping again. It's not a cure-all for sleepless nights but it definitely goes a long way in helping mum and dad in the early years.
This beautiful Mama Hug Deluxe Birth Box comes with functional but pampering gifts for mum such as a de-stress roller ball, body butter, caffeine-free tea and more!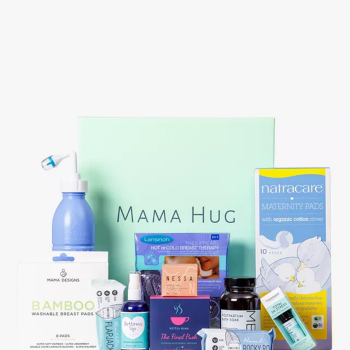 Gift your loved ones the ultimate baby shower gift for 2022
Remember that having a baby comes with all sorts of stresses and there is nothing more stressful than being overloaded with a bunch of toys and clothes that the baby won't use or will grow out of quickly. When buying for the baby, make sure it is as practical as it is cute and when buying for mum make sure it relieves stress not adds to it! Prints, cards and other arts and crafts gifts are always a sure-fire way to give a gift from the heart that serves not only as a present but as a memory as well.

Browse our range of nursery illustrated name art baby shower gifts here.